welcome to ROYal Blasting arizona
ROYal Blasting Arizona LLC is family-owned and operated. We provide Queen Creek, San Tan Valley, Florence, Gilbert, Mesa, Apache Junction, Gold Canyon, and Chandler with mobile abrasive blasting services. Learn what abrasive blasting is, why it's important, and how you can benefit from our services here!
Our Mission
As a family-owned and operated company, we know what excellence looks like and strive for it every day to best serve our customers. From cleanliness to detail-focused determination, our mission is to provide the highest quality service to our customers and to be a reliable source for mobile sandblasting in the East Valley.
Let us tackle your biggest, toughest projects. We save you time and energy by blasting away hard-to-clean surfaces. Strip away old paint, remove barnacles off your boat, or clean pool tile in one quick, easy service. We have more than a decade of blasting experience and balance it with exemplary customer service. Call us today!
Family Owned and Operated
Over 10 years of Blasting experience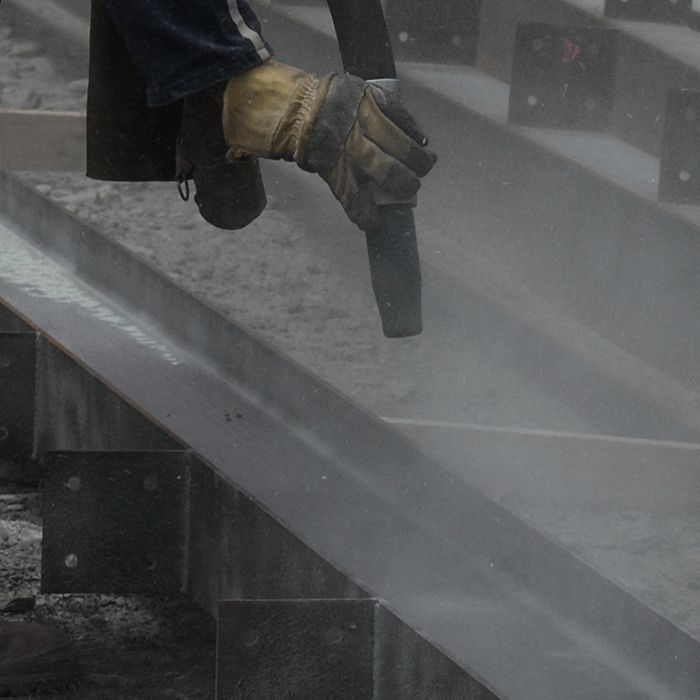 Our Story
ROYal Blasting was started when father and son Shane and Bobby Roy decided to join forces. Shane has lived in the Phoenix area for close to eight years and has spent most of his career working in customer service industries. Having exceeded the expectations of his employers he decided to take his skills with the public and use them in this endeavor. Bobby has owned his own business where he regularly sandblasted and worked in the automotive industry for the last fifteen years. Now son, Shane, is learning the craft of blasting and is the head blaster for the family. One thing ROYal Blasting is most proud of is that we are 100% family run and operated. Our promise to you is that at no point in your journey will you ever be given anything less than our absolute best.
Why Choose Us
We stand out from our competition due to our focused work and unbeatable customer service. We provide you with an accurate quote before we get to work. Once we start on a job, we work quickly and don't miss a spot. Best of all, our services are mobile. Let us come to you so you can sit back, relax, and get more done. We have the perfect mix of blasting experience and customer service stemming from years of running small businesses.
We bring the BLAST to you!